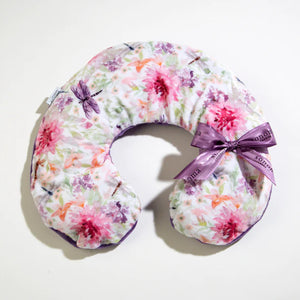 The fresh scent of lavender is calming and relaxing; great for restful sleep. For the mind and spirit, lavender balances, strengthens and refreshes.
Soothe achy tired muscles with the calming Lavender scent and moist warmth of our Neck Pillow. The ultimate relaxation treat.
Heat in the microwave or tumble dryer; or chill in the freezer! Approximately 14" diameter and weighing approximately 10 ounces, the ultra-soft cover can be removed and thrown into the wash.
Hand-filled with the highest quality premium lavender flowers. Handcrafted in California.